NZBTT Trustees

Latika Samalia
Trustee and Madame Chair – present
Latika trained as an O&G specialist before moving to Dunedin to teach anatomy at the Medical School and curating the donation of bodies to anatomical teaching. With a family history of cancer and having endured the processes of genetic testing, she knows the agony of such a diagnosis from both personal and professional aspects.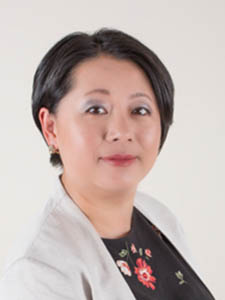 Wallis Xie
Founding Trustee and Treasurer 2018 – present
Wallis is an accountant and manager at the Dunedin City Council IT Department. Wallis worked for many years at the Natural History Unit in Dunedin. Born in Shanghaii but educated in Dunedin she brings an international focus to our endeavors and comes with a strong family ethos of service and contribution.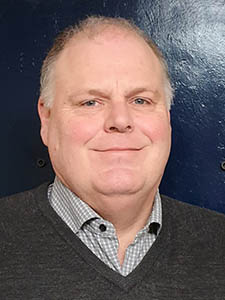 Chris Medlicott
Founding Trustee – present
Chris is a Lawyer based in Dunedin and has been instrumental in establishing the Trust's constitution and incorporation. He hails from a family with a long and distinguished history of contributions to the medical and university communities. With his wife and two children, he lives on a lifestyle farm, and is often found labouring in the 'garden'. He also chairs the slickest meetings!


Kathy Harward
Founding Trustee – present
Based in Hamilton Kathy is an events planner and organiser extraordinaire! The loss of her Mother from complications after brain tumour surgery instilled a passion to do more for others in similar situations and along the pathway that lead to this Trust.


Ahmad Taha
Founding Trustee – present
As a neurosurgeon Ahmad Taha cares and follows patients with brain tumours on a daily basis. He was one of the voices at our very start emphasizing the need for this Trust and its work. His large family and practice keep him very busy!


Linda Folland
Trustee 2018 and Secretary 2019 – present
A chartered accountant and general manager for a biotechnology firm, Linda somehow has found time to perform with the Royal Dunedin Male Choir as piano accompanist and support several charity efforts.


Janice Royds
Founding Trustee – present
Having lived and worked in Dunedin Janice has now returned to the UK to be closer to family. She has a long and distinguished career in brain tumour research and is still active writing textbooks and scientific papers. Janice has collaborated with top international and national cancer researchers and brings an in depth knowledge of the international scene.


Noelyn Anne Hung
Founding Trustee- present and Secretary 2017-2019
Noelyn was named after her beloved Aunt who passed away following surgery for a brain tumour. They both took on medical careers and have had a similar drive to contribute to the community. Trained as an anatomical pathologist with subspecialty interest in perinatal pathology, Noelyn has been fortunate to collaborate at the research level on brain tumour classification and diagnosis. Her career has also involved acting as principle clinical investigator for over 700 clinical trials, including first-in-human oncology therapies. A current trial is showing promise for treating angiosarcoma and other more common cancers, in an oral dosage form.


Alexandra Tickle
Trustee 2018 – present
Alex is an experienced technology transfer professional working for the University of Otago's commercialisation entity Otago Innovation Limited. As a commercialisation manager she works with a range of University researchers and national and international industry partners in human and animal health sectors to develop new materials, treatments, diagnostics and devices. Alex is a Director on the Board of rural hospital Clutha Health First and is a volunteer at heart to reduce suffering and help those in need.


Jessie Lenagh-Glue
Trustee 2019 – present
Jessie is originally from the US. She worked in London in management consulting – joint venture and cross border-risk management, before returning to the US and becoming involved in resource management for a local New Jersey planning board in sustainable development.
Jessie currently works at the Faculty of Law, University of Otago, where she researches in Social Policy, Public Law and Mental Health Law. Her most recent work is a collaboration with the Southern District Health Board in creating and implementing advance directives for mental health.

Lucy Shieffelbien
Trustee  2022- present
We are delighted to welcome Lucy to the Board of Trustees. Having bid and won one of the major auction items from last year's virtual Gala Event, we could tell Lucy was serious about contributing to our cause! Lucy is Operations Manager at the National Poisons Unit at Otago University and comes with a wealth of knowledge navigating the health system She inspired us all immediately!


Notable Contributions
Linda Holloway – Patron 2018-2019
Professor Holloway has held numerous administrative and advisory roles, including medical advisor to the Cartwright Inquiry and being a long-serving member of the Abortion Supervisory Committee Linda became a full professor at Otago in 1994, and following her retirement in 2006 was conferred the title of professor emeritus. In the 1997 Queen's Birthday Honours List Linda was appointed an Officer of the New Zealand Order of Merit for services to medicine. She was elevated to Distinguished Companion of the New Zealand  Order of Merit in the 2005 Queen's Birthday Honours List and she accepted redesignation as a Dame Companion of the New Zealand Order of Merit following the restoration of titular honours by the New Zealand government in 2009.
Richard Faull Patron- 2019-2021 A descendant of Kupe, through Rahiri, who founded the hapū of Ngāti Rahiri at Motunui, near Tikorangi. Sir Richard attended the University of Otago, earning a Bachelor's of Science in 1967 and a Bachelor of Medicine (MB/ChB) in 1970. In 1975 he also completed a PhD in neuroanatomy and Doctor of Science (DSc) in neuroscience 1994. Sir Richard is noted for his research into brain diseases, particularly Alzheimer's, Parkinson's and Huntington's diseases. In 2007, his team at the University of Auckland proved that the brain can repair itself by generating new cells, debunking the theory that, once fully formed, the human brain could only degenerate. In 2009, he established the University of Auckland's Centre for Brain Research to facilitate interactions among different groups and to promote new treatments for brain disease. He has been awarded the Health Research Council of New Zealand's Liley Medal and the Rutherford Medal by the Royal Society of New Zealand. In the 2017 New Year Honours, he was appointed a Knight Companion of the New Zealand Order of Merit for services to medical research.
Adon Moskal – Founding Trustee 2018 – Adon (pictured left) is a talented musician and educator. Although he was a founding Trustee and stayed with us for only a brief time because of other commitments, he has left a lasting legacy by designing our beautiful logo.
Lyndell Kelly- Trustee 2018 – 2021- Lyndell has first hand knowledge of the havoc that brain tumours can do as an experienced Radiation Oncologist, and specialised in Head and Neck and Neuro-Oncology. Her PhD focused on developing a drug for pancreatic cancer. In 2006, Dunedin was lucky enough to recruit her after a patent fight with the Queensland Health Department. She is a past member of the Executive of the ANZ Head and Neck Cancer Society and now its Research Foundation, and enjoying a project with the International Atomic Energy Agency to improve safety of radiotherapy in developing nations.